Luarry PSP
From GameBrew
Luarry
General
Author
Kiketoreador, P22, Dark_Cloud and guillermo_cornielle
Last Updated
2008/08/19
Type
Action
Version
1
License
Mixed
Links
Download
Website
Lurray (Spanish) is an action game, in which the main charcater's goal is to impress his dream girl, by earning money and gain reputation through a series of minigames.
It was submitted to the Scenery Beta 2008 (PSP Games).
User guide
Complete varies missions through minigames to achieve your goal.
I work in the mafia
Action game where you have to defeat 5 gangsters. You will lose your life if you lose the minigame.
Rewards - 250 euros and 50 reputation.
Dance
Music rhythm game. Requires 10 euros to play.
Press the corresponding buttons as they pass the red square, get 1500 points to win.
Rewards - 10 reputation.
Computer scientist
Put the lines of codes in the correct order to win, Requires 5 reputation to play.
Rewards - 5 reputation.
Controls
Menu:
Cross - Accept, Enter
D-Pad - Move through menu
I work in the mafia:
Cross - Jump
Circle - Shoot
Square - Run
Up/Down - Movement
L - Pause game
Dance:
D-Pad - Game control
Start - Exit
Computer scientist:
Cross/Circle/Square/Triangle - Game control
L - Help
Start - Exit
Screenshots
I work in mafia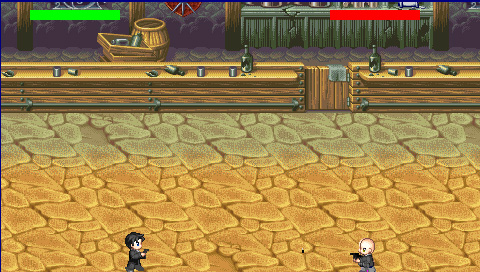 Dance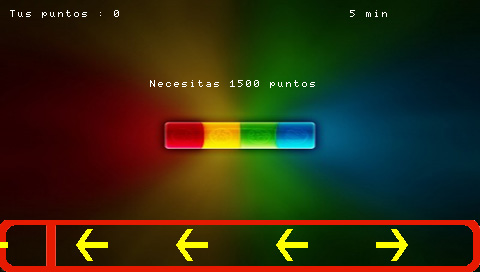 Computer scientist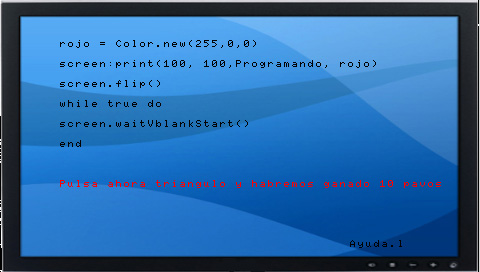 External links