Kartz: Animalia World!
From GameBrew
Kartz: Animalia World!
General
Author
dheart
Last Updated
2010/12/31
Type
Racing
Version
2010
License
Mixed
Links
Download
Website
Kartz: Animalia World! is a 3D Multiplayer racing kart game for the NDS.
It is participated in the NMAX DS DEV COMPO 2010.
User guide
Race with animals and aim complete the circuit in the fastest time.
You can choose between 8 different characters, 5 cars and 5 circuits.
There are varies objects that you can use to slow down the rest of the participants, collect stars to increase the effect of the objects.
Controls
Menu:
D-Pad - Scroll through menu
A - Select
B - Back
In game:
Left/Right - Rotate left/right
A - Accelerate
B - Brake
L/R - Use object
X/Y - Increase the level of the objects (when you have enough stars)
Screenshots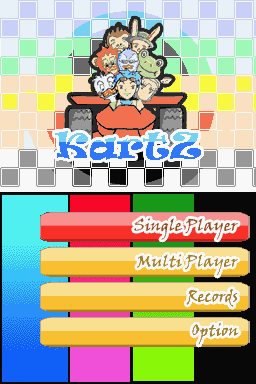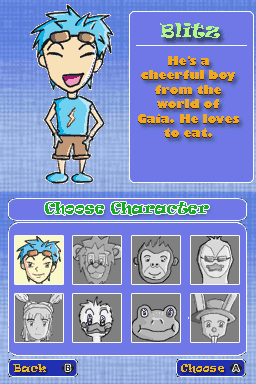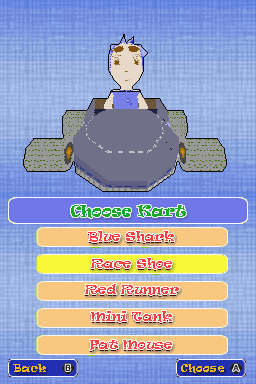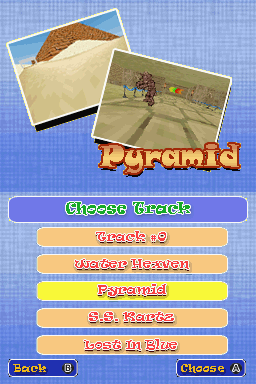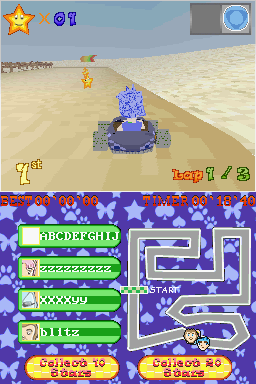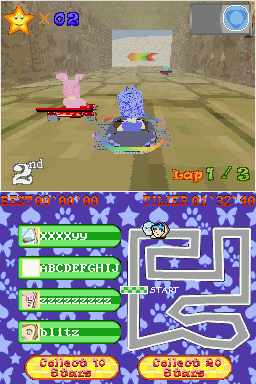 Media
Kartz : Animalia World (Cid2Mizard)

Compatibility
Tested on:
SuperdCard SD (unknown firmware)
R4 Revolution R4 Wood (firmware 1.49)

Works on emulator such as Desmume.
Changelog
2010/12/31
External links