CoverFlow PSP
From GameBrew
CoverFlow PSP
General
Author
homemister91
Last Updated
2009/05/19
Type
Media players
Version
alpha
License
Mixed
Links
Download
Website
This is the Alpha version of a Cover Flow Applacation for the PSP made by homemister. It is written using an alpha version of LuaPlayer, also from the same creator.
User guide
This will load images (JPG and PNG) from the ms0:/MUSIC/ folder. Developer recommends resizing the images to 128x128, it helps reducing loading speed while retaining the best results.
Images need to have the same name as the MP3 file in order to be loaded (e.g. Panu-Embrace.mp3 and Panu-Embrace.jpg).
The application has most of the same functions as LPHMv2. Except for (Music(), aac, Ac3, ogg, zip, wlan, socket, rar, adhoc).
Controls
Cross - Load and play MP3
Circle - Stop
Square - pause
L/R - Skip tracks
D-Pad Left/Right - Browse covers
Start - Help
Screenshots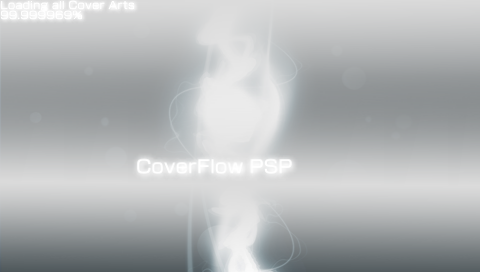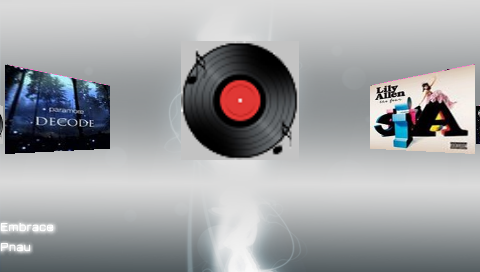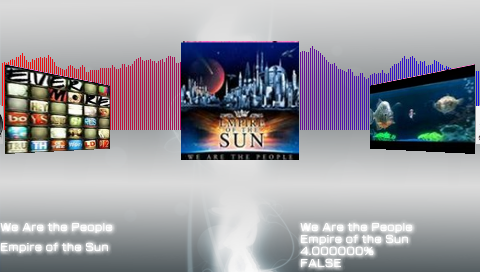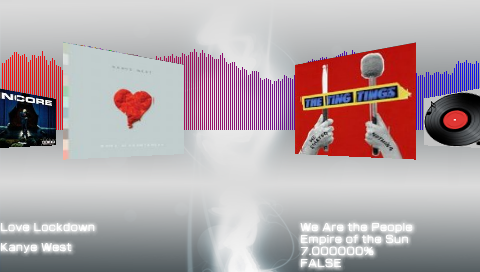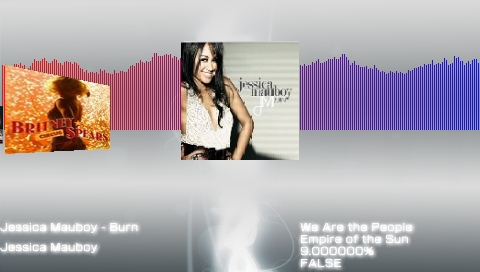 Credits
Thanks to sony psp player for the original idea and for the base of the code.
External links