Citrouillus Cretinius
From GameBrew
Citrouillus Cretinus
General
Author
Kukulcan
Type
Other
Version
3 November 2009
Links
Download
Website

Citrouillus Cretinus is a DS homebrew that collects three minigames devoted to Halloween.
It was participates in the Coding Competition of Dev-fr.org.
User guide
You can choose any of the following minigames from the menu:
Killer Pumpkins - Hit the pumpkins that come out of the holes.
Water Catch - Pick up a glass with water droplets that fall from the ceiling.
Memory Frogs - Remember the order in which the frogs sing (each with a different sound).
Controls
Operate with Stylus.
Start - Return to menu
R - Music and sound effects on/off
Screenshots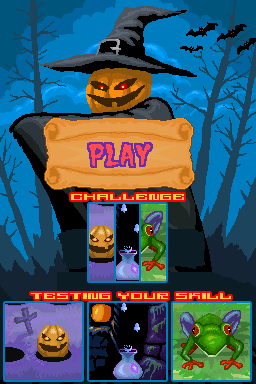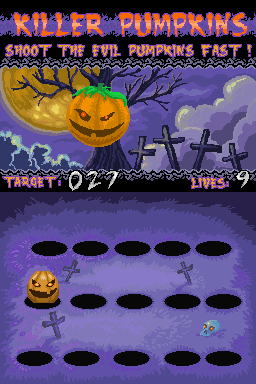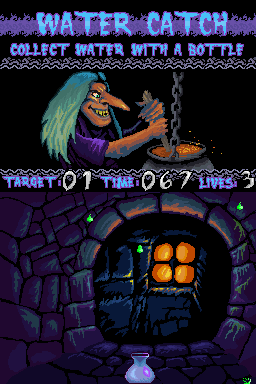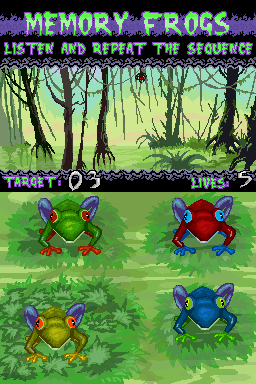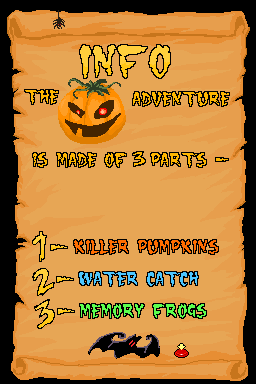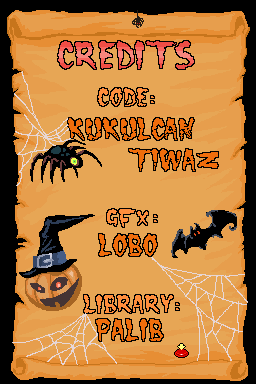 Media
Citrouillus Cretinius (Cid2Mizard)

Compatibility
Tested on iPlayer (firmware 1.6).
External links