Avoid It PSP
From GameBrew
Avoid It
General
Author
cdesseno
Last Updated
2008/03/19
Type
Other Games
Version
0.2
License
Mixed
Links
Download
Website
Avoid it is a PSP homebrew developed by Carlos Desseno (aka cdesseno). It is written in C and the graphics are made with The Gimp.
It was participated in the Neo Spring Coding Compo 2008 (PSP Games).
Intallation
Copy the Avoid It folder to ms0:/PSP/GAME/. Run it from the Game menu.
User guide
The main objective of the game is to avoid all the enemies (there are 3 types).
There are 8 different levels in total. Each level is customized with different enemy's type, enemy's speed and duration.
New level will be unlocked after you have cleared the previous stage, you will then be able to choose the particular level to play from the main menu.
There are 2 special objects to aid you in the game: Life and Shield.
Controls
Menu:
Cross - Ok
Circle - Return
In game:
Analog - Move smiley face
Cross - Move faster
Circle - Activate the shield for three seconds
Start - Pause the game
Screenshots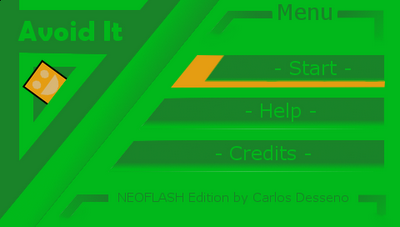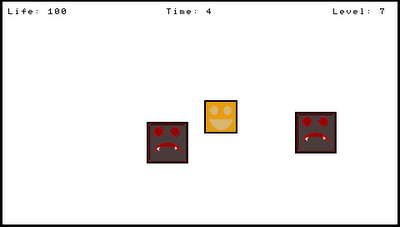 Compatibility
Tested on 3.90 M33 (Phat) and on 3.90 M33 (Slim).
Changelog
V0.2
NEOFLASH Edition.
Many parts were rewritten.
Fixed pause bug.
Added something to recover life.
Added shield.
Added music.
Added PIC.
There are some levels that need to be unlocked if you want to play them.
Added more enemies.
Each level is customized.
New friendly menu.
V0.1
No changelog, this is the first version.
Credits
Special thanks to Ivan and Henry Kazuka (betatester).
External links