Aventura informática
From GameBrew
Computer Adventure
General
Author
Raultecnologia, Alumnos
Last Updated
2009/06/04
Type
Puzzle
Version
2009
License
Mixed
Links
Download
Website
Aventura informática (Spanish) is a graphic adventure in which you have to solve small puzzles (some simpler than others) related, generally, to computer issues.
It was created with the Icarus Adventure System.
Installation
To install it you will have to change the extension .nnn to .nds.
User guide
The objective of the game is to pass the test that was given by your teacher: obtain a floppy disk inside the classroom of Technology, that will allow you to change your failing grade into outstanding.
This homebrew will test your basic computer skills and knowledge, ranging from an original use of Excel to the use of the programming language.
Controls
Use stylus to solve all the puzzles and use the commands on the screen.
Observe icon - Look closely to the object
Arrow icons - Move from room to room
Screenshots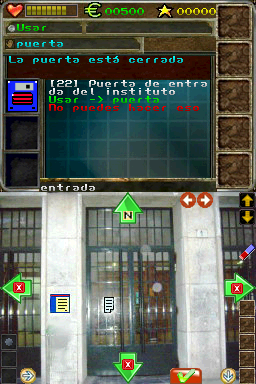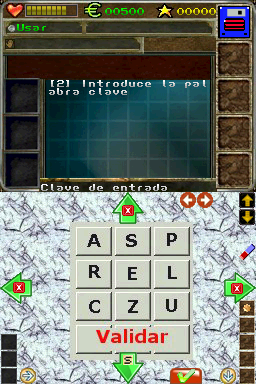 Compatibility
Tested on:
iTouchDS (firmware 3.2b)
M3 Simply (unknown firmware)
R4-III (firmware 3.10, has sound bugs)
Real M3 DS (firmware 4.3f)

Credits
The characters of the adventure, as well as some manipulations of the images, were designed by the students of the IES Jovellanos.
External links