3DS Rom Tools
From GameBrew
3DS Rom Tools
General
Author
Shadowtrance
Last Updated
2015/09/18
Type
File Operation
Version
release 4
License
Mixed
Links
Download
Website
Source
This is a GUI frontend for ctrtool/padxorer. It is capable of extracting rom files without using command line and manipulating the batch files manually.
It supports encrypted games, via xorpads and decrypted games decrypted using Decrypt 9's rom decryptor feature.
Screenshots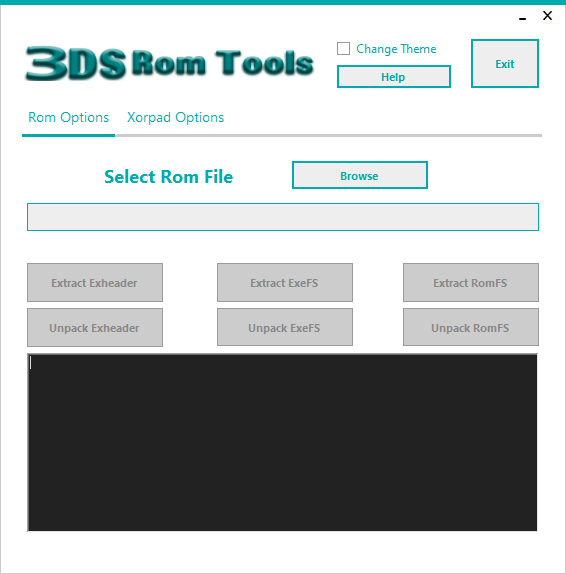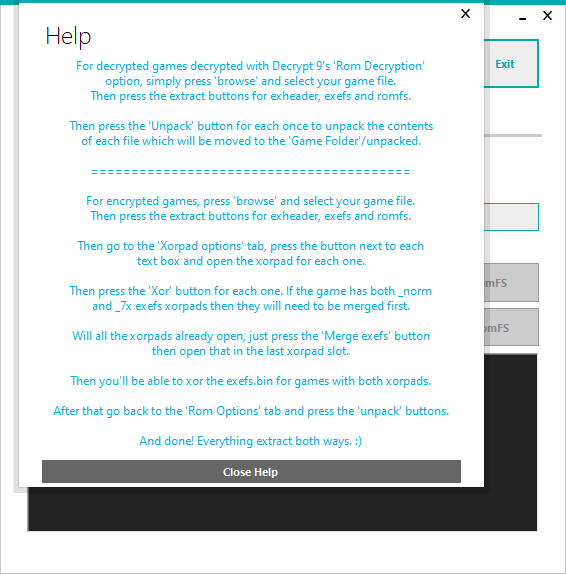 Changelog
v0.4
Replaced ctrtool.exe with what appears to be a more compatible version for most people.
v0.3
Fixes OpenFileDialog exception error if user clicks cancel.
v0.2
Small update, Theme choice now saves.
And a few comments and checks here and there.
v0.1
External links