Umokay 64DS 5 - Eternal Night
From GameBrew
Umokay 64DS 5: Eternal Night
General
Author
0reo
Last Updated
2022/07/09
Type
Game Hacks
Version
2022
License
Mixed
Links
Download
Website
Umokay 64DS 5: Eternal Night is the fifth installment of the umokayds series. It is a romhack of Super Mario 64 DS, based on a discord emote called umokay and its many variations.
Features
9 stars to collect.
Several levels to explore.
A very intricate lore to experience through a multi-phase final battle with 3 phases.
2 custom coded cutscenes.
Easter eggs.
And more.
Installation
ROM information
File
Super Mario 64 DS (USA)
CRC
E6321562
MD5
82EA4525A39DC2F484A054CFF3F1B834
SHA-1
A5B8BD846725965C588B6FC591F1FE822F7BBDBD
The patch is in xDelta format. You can apply the patch with either xdelta UI, Delta Patcher or MultiPatch.
User guide
Story
The infamous Umokay, a sarcastic character & discord emote (not official) based on the vibe check meme face, goes on a huge zany adventure, with all his other umokay friends like googas umokay, flushed umokay, pleading umokay, and numerous others.
However, the umokay universe is constantly being attacked by evil entities, so, with a helping hand from the universal umokay guardians and other gods, it is up to you to fight against naughty creatures and bring peace to the umokay universe, but that won't always be an easy task...
Explore an endless land, gather so many stars, go on a battle against many evil threats while experiencing the deep and intricate umokay lore, and make history. All in Umokay 64DS.
Umokay 64DS series
Screenshots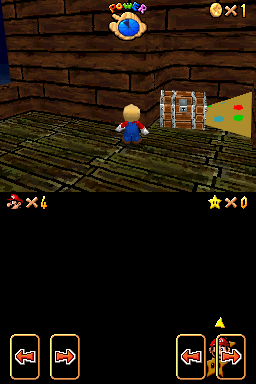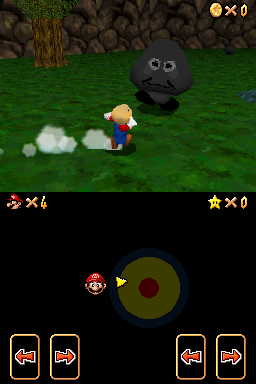 Media
RELEASE | Umokay 64DS 5 : Eternal Night (0reo)

External links