Time Knight 3DS
From GameBrew
Time Knight
General
Author
Ghamson
Last Updated
2022/01/11
Type
Platform
Version
0.18
License
Mixed
Links
Download
Website
Magic & Legend: Time Knight is an action platform game starring Magic and Legend going through time, defeating aliens and saving history.
The game is originally created for the GBJAM 9 in 2021.
Installation
Available in CIA format for the Nintendo 3DS virtual console.
Install the .cia file with a title manager of your choice.
User guide
The two heroes, Magic & Legend, have different abilities, with the option to switch characters at any time.
It has a total of 6 levels.
Controls
D-Pad - Left/Right/Up/Down
A - Weapon
B - Jump
Start - Pause, Level Status
Select - Switch Characters
Screenshots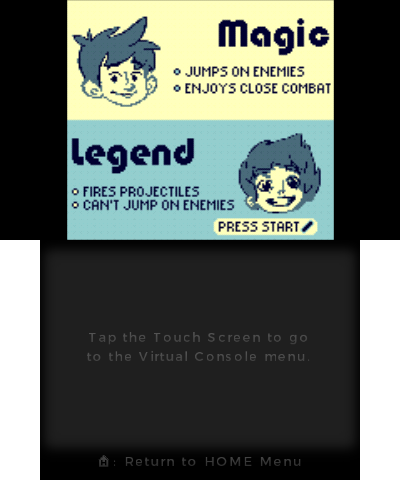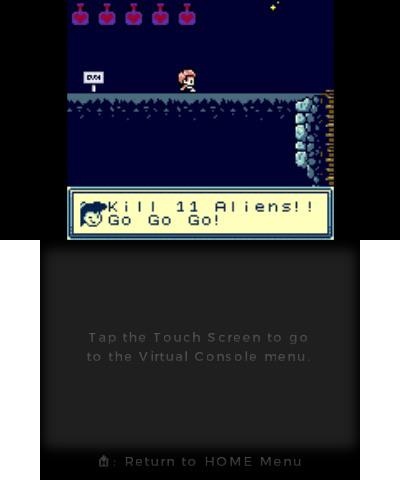 Media
Time Knights v0.17 - Play Through (Giles Hamson)

Changelog
v018
3 Main levels with each on having a bonus level to go to for extra points.
New enemies as well as collectables such as coins, hearts, fruit and candy.
It records points now.
The characters have more abilities that are different from each other.

Magic can stomp on aliens as well as has a melee weapon.
Legend cannot stomp on aliens but shoots projectiles.

Added an energy system.
Story and explanation scenes for all levels (main and bonus).
Music and sound effect improvements.
It's now in color.
Rebalanced a number of areas to make it more fun to play.
Changed the visual style to be more modern, in particular fonts.
v002
New level - Sengoku Period.
Character costumes for each level.
Character weapons are changed for each level.
New font and styling across the app.
Pressing Select at the title screen will go to the debug screen so you can go to any level in the game (3 so far).
v001 GBJam9
External links