3DSZwei 3DS
From GameBrew
3DSZwei
General
Author
Universal-Team
Last Updated
2020/07/27
Type
Card
Version
0.2.0
License
GPL-3.0
Links
[0.2.0 and nightly Download]
Website
Source
3DSZwei is a memory card game for the 3DS.
Features
4 AI Methods/Difficulties.
A new UI based of Sim2Editor ones.
Ability for custom Cardsets and Charactersets.
Versus and Solo Play mode.
Multi-Player on a single console, if the AI is disabled.
User guide
How to play
You and your opponent try to draw 2 cards each round. If the card matches, you will receive a pair and you can do your next turn.
If not, it is the next player's turn. The player with the most pairs wins a game, though ties are possible if an even number of pairs is used.
By default you need to win 3 games, but you can change the number of games to win before the game starts.
Game modes
Random:
This method does what it says - playing randomly.
Medium:
This method stores the last played cards as a vector of indexes.
On the second Turn State, it checks through all the cards in that vector to see, if a card matches the one of the first Turn State.
If it does, it plays it - Otherwise it uses the Random Method.
Hard:
Basically the same as Medium.
However if no matches are found, it plays a card that hasn't been played before.
Extreme:
This is a more improved version of the Hard Method. It already does the thing what the Hard Method does on it's first Turn State.
Note that it may take longer the more turns have passed, because it does check for the first card pairs, second card pairs and mixed...if it can find a valid pair already which got played.
On the second Turn State, it switches over to the Hard Method, because we don't need more checks than really required.
Custom Cardset
You can find user-created Sets on the Universal-Team Game Sets page.
This also exists in the form of a UniStore for Universal-Updater. It is located in the list of the recommended UniStores:
Press on the last Tab on the left side in Universal-Updater.
Press on Select UniStore.
Press on the small + circle icon on the bottom screen.
Find the Universal-Team Game Sets entry in the list and select it.
Now press on ut-game-sets.unistore and you are ready to go.
If you want to create your own Cardsets and Characters, see this tutorial (and also the official wiki page).
Screenshots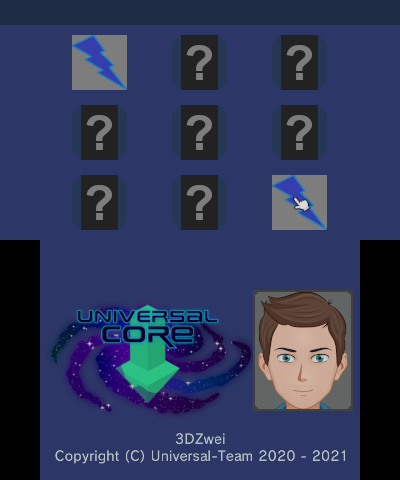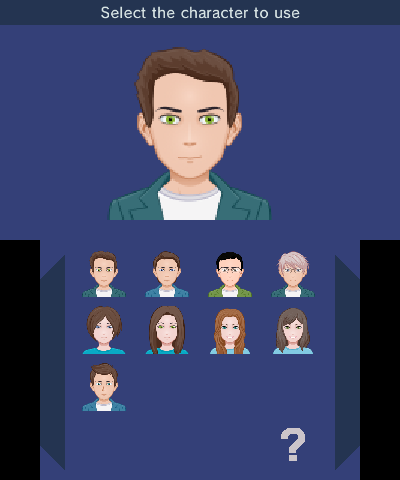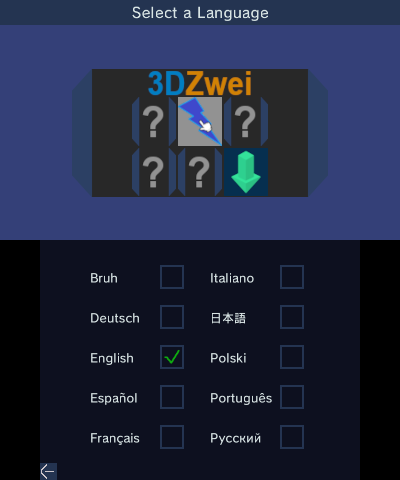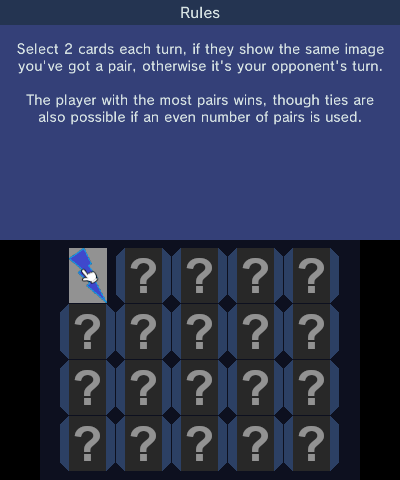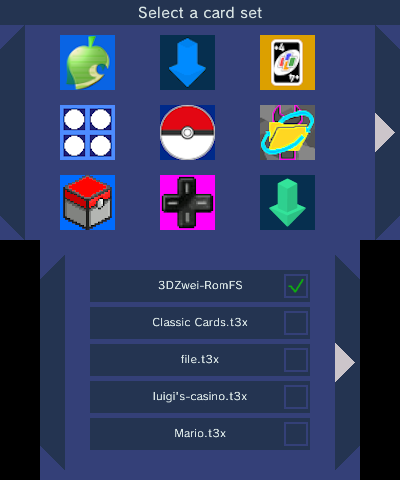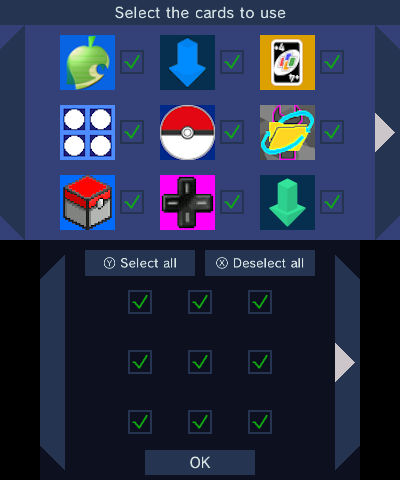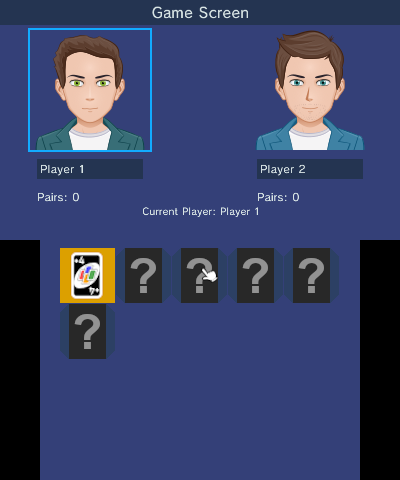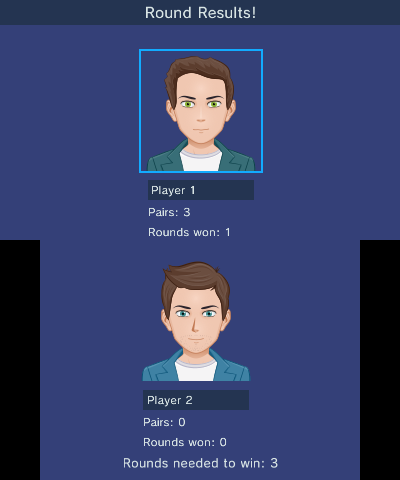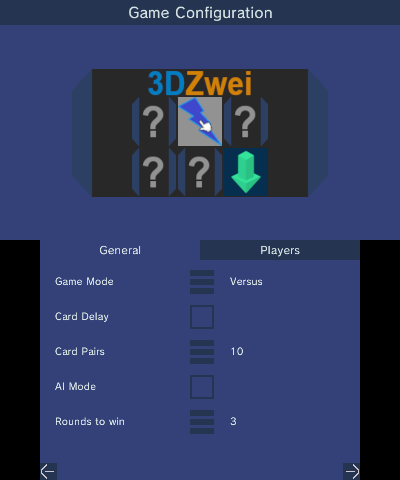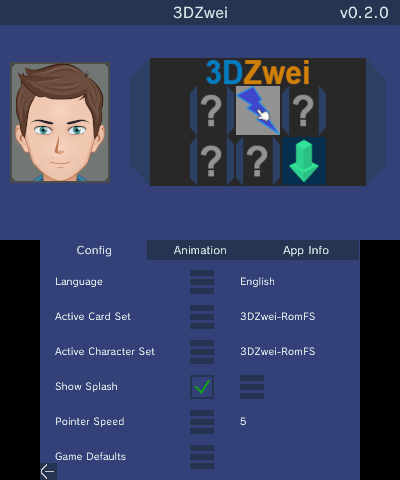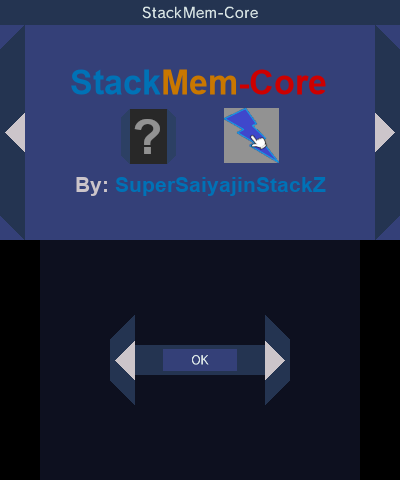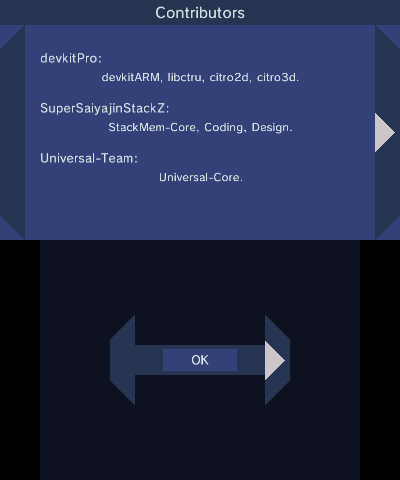 Changelog
v0.2.0
Allow up to 345 card pairs.
Allow a custom background for the game screen.
Add a rules overlay with animations.
Randomize Cardsets in app.
Add a TimePlay mode, try to collect all cards with the least amount of time and least amount of tries.
Let collected cards disappear from the game screens.
Initial multi language implementation, currently only supports German & English.
Change Default cards to Universal-Team Homebrew app icons.
Improvements.
3DZwei will be moved to Universal-Team soon, so you will find the repo soon there.
Wanna find custom cardsets for 3DZwei? Then you can take a look at this repo here.
v0.1.0
Avatars from 3DEins & 3DVier.
Custom card sets option. If you want to read more about this, take a look at the wiki, which will be created soon.
RGB Overlay for the UI Color Settings.
A "remember all played cards" and "remember last 2 played cards" AI. This is the initial release, so bugs can be expected, but I didn't noticed any while creating this release.
2 Player mode on one console.
Credits
Main Developers:
Others:
Special Thanks:
NightScript - For having the idea to use cubic bezier for animations, the falling cards animation on the game start and suggestions.
Pk11 - For the example on how to flip a card in 2D and suggestions.
Universal-Microwave - For showing how cubic bezier works with an example and suggestions.
Translators:
External links